Earlier this week, during a quiet time, I discovered a beautiful text found in Deuteronomy 33:12... As I read this text (see photo above), a song called 'Footprints in the sand" came to mind:

"... and the one the Lord loves, rests
Deuteronomy 33:12
"I promise you
I'm always there
when your heart is filled
I'll carry you
when you need a friend,
You'll find My footprints in the sand"
~
Exert from Footprints in the Sand
...
little did I realise at the time, but my Father was preparing me for the week ahead...
When no-one else understands
The Lord knew that as the week progressed, I would find myself facing great emotional turmoil due to a painfully difficult situation which has left me feeling helpless, misunderstood and alone. He also knew I would suffer from a re-occurring respiratory infection, which added to the aforementioned, has left me feeling exhausted.
But all the while, God was standing by... waiting to lift me up and carry me between His shoulders... held close... so close I can hear His still, small voice whisper:
"I understand your emotional pain; your tiredness, your feelings of helplessness and despair
-
really understand
.
"
And as I read this beautiful text again, and listen to the spiritual song, I can feel His heart beat with every single word... and, yes... I believe... God truly does understand...
Safely snuggled between God's shoulders
I marvel at God's loving goodness as I snuggle safely between His shoulders... He is carrying me... and as I rest upon His beautiful words of reassurance, comfort and understanding,
I slowly feel my strength returning...
Q. Are you lonely... tired... discouraged?
If
"yes"
, then I urge you to turn to God's Word and pray:
Firstly, for a 'Word of encouragement' to stand upon in your time of need.
Secondly, for a spiritual song, i.e. "a song in the night"... a song which will encourage you in the Lord, and turn your heaviness into a garment of praise.
Such will lift you up [emotionally and spiritually] placing you securely between God's shoulders, and enabling you to regain strength through Him.
This post was featured at WJIM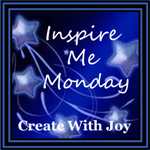 This post was featured at IMM
Wendy is originally from the North West coast of Scotland, near Glencoe. She trusted the Lord Jesus as Saviour in November 1986 during a Faith Mission Campaign. A year later, she attended
Faith Mission Bible College
which gave her a good foundation in the Word of God and prayer. Wendy has spoken of God's saving grace and faithfulness in churches around Scotland and in Southern Ireland and has had great joy in leading souls to the Lord as a result. Not always to be found on the straight-and-narrow, she backslid for 6 years during which time she met and married a non Christian. Mercifully, God drew this prodigal back to Himself shortly after she married, and since then, she has also surrendered her life to Jesus. You can learn a little more about this Scottish lass and how she came to know the Lord by clicking:
"My Testimony"
. You can also follow Wendy on her journey in faith on
Encourage 1 Another
by subscribing by email - please click
here
.
If you have been blessed via Encourage 1 Another, why not tell a friend and share the blessing. Appreciated and thank you.